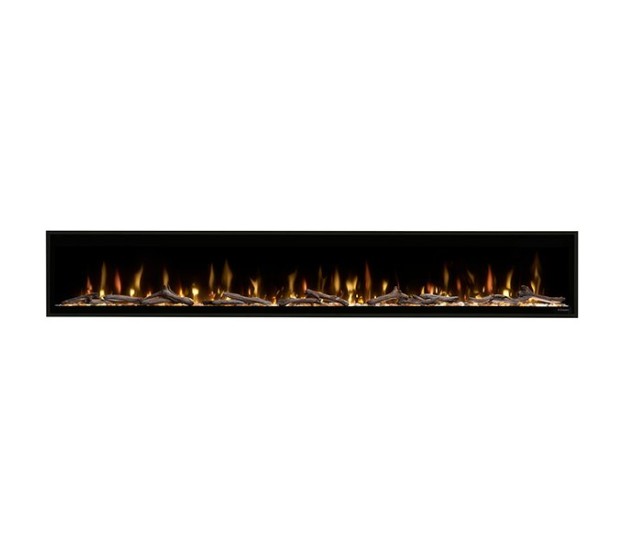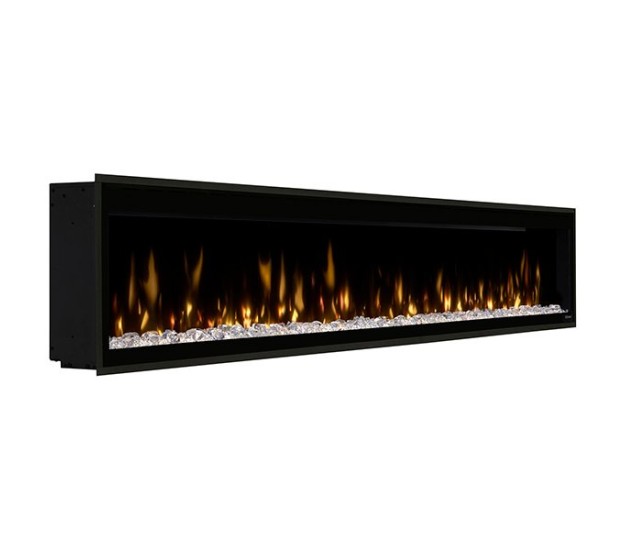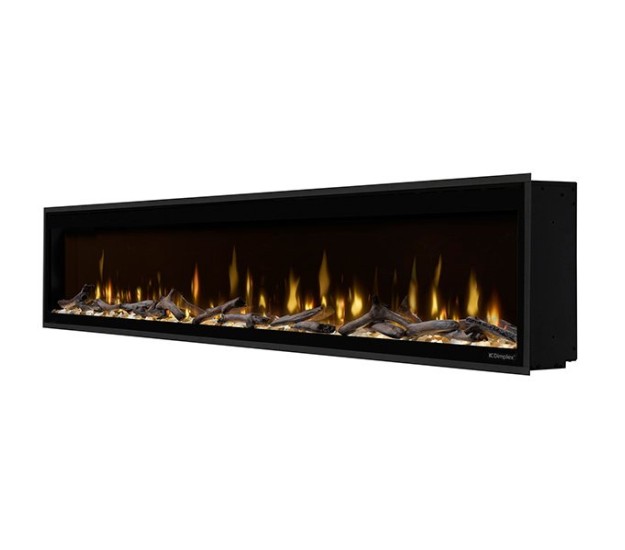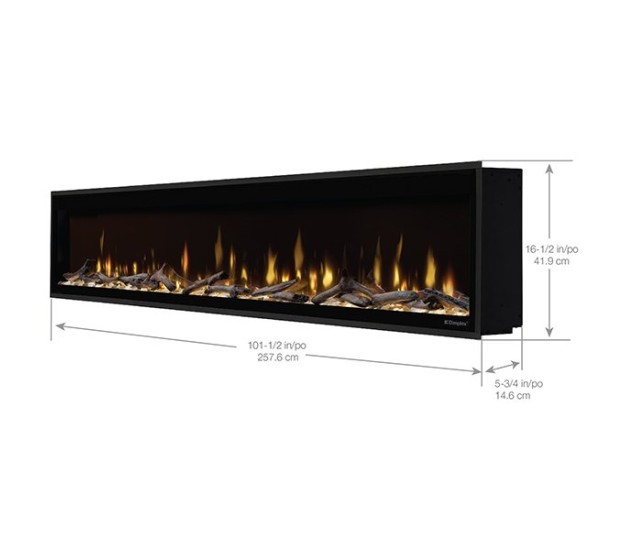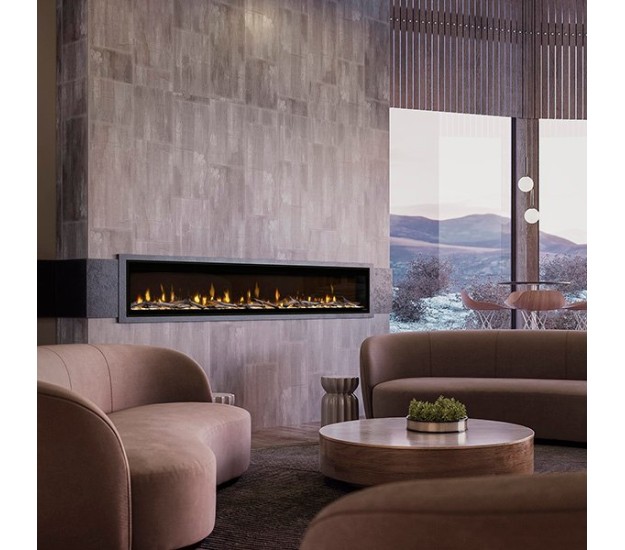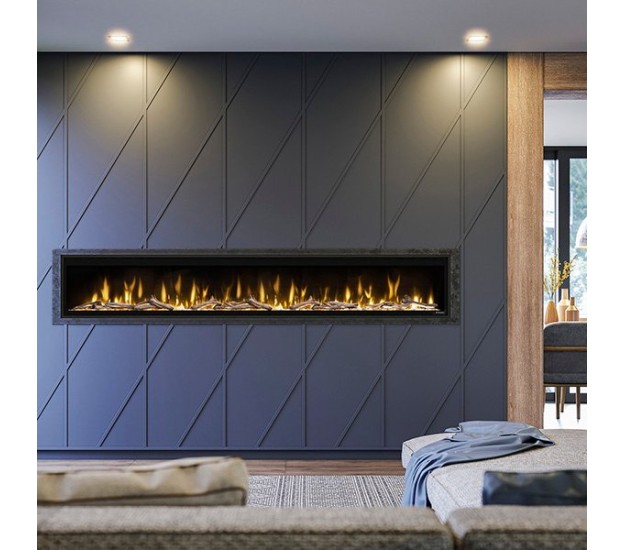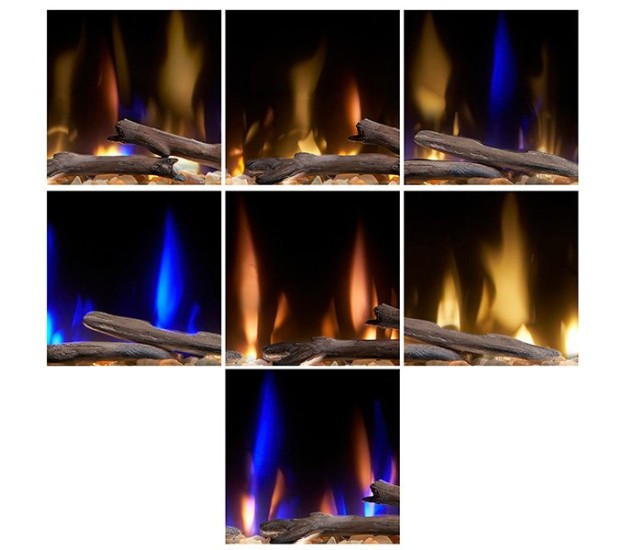 Free Shipping







Dimplex Ignite Evolve 100-inch Linear Electric Fireplace (EVO100)
Stock:

In Stock

Brand: Dimplex
Model:

500002563
The Dimplex Ignite Evolve is designed to enhance both modern and traditional spaces. It features ultra-realistic flames, multi-tonal tumbled glass, and lifelike driftwood to transform your surroundings. The fireplace offers 5 speed settings to adjust the flame speed according to your mood or room ambiance. The addition of new tumbled glass media in amber, charcoal, and white, along with driftwood molded from real logs, adds to its appeal. The patented Dimplex flame technology ensures lifelike and vivid flames, giving the appearance of a traditional fire. Moreover, the fireplace can be controlled via the Flame Connect app from your phone.
Includes: Frosted tumbled glass and lifelike driftwood

Multi-Fire XD® Flame Effect - The patented Dimplex flame technology produces vivid, realistic flames for a traditional fire appearance.
Less Frame, More Flame - Clean front face with minimal trim makes the dazzling flames the focal point.
Edgeless Design - The edgeless design installs without trim right up to stone, brick, and other solid wall finish materials; includes trim for drywall and tile surfaces.
Media Accent Colors - Choose from a variety of brilliant color themes or cycle through a range of colors using the custom mode, freezing on the hue of your choice.
Optional Media Modes - Utilize 3 different presets for customized views - prism, kaleidoscope, and midnight mode.
Comfort$aver® - Dimplex's exclusive Comfort$aver heater provides on-demand, supplemental heating that warms up to 1,000 sq. ft.
Heat Boost - Quickly warms a room by delivering maximum heat output for a pre-determined amount of time.
Cool-touch Glass - Glass remains cool making it safe for children and pets.
Smart Self-Diagnostics - Integrated self-diagnostics that simplify troubleshooting and improve service.
Seamless Installation - Low-profile design fully recesses in 2" x 6" wall construction and 2" x 4" with optional trim. Hardwire using 120V or 240V for powerful heating.
Hardwire or Plug-in - Hardwire to 120V/240V power supply or use the optional 120V plug-in cord kit.
Easy Installation - No venting, gas lines, or piping required; simply frame, wire and finish for quick and easy installation.
Product Details
Product Dimensions
101-1/2" W x 16-1/2" H x 5-3/4" D
Media
Tumbled glass media with translucent colors
Voltage
120 V | 240 V
Wattage
1,500 W | 2,500 W
BTUs
5,118 | 8,530
Warranty
5 Years Limited
Controls
Remote Features
Multi-Function